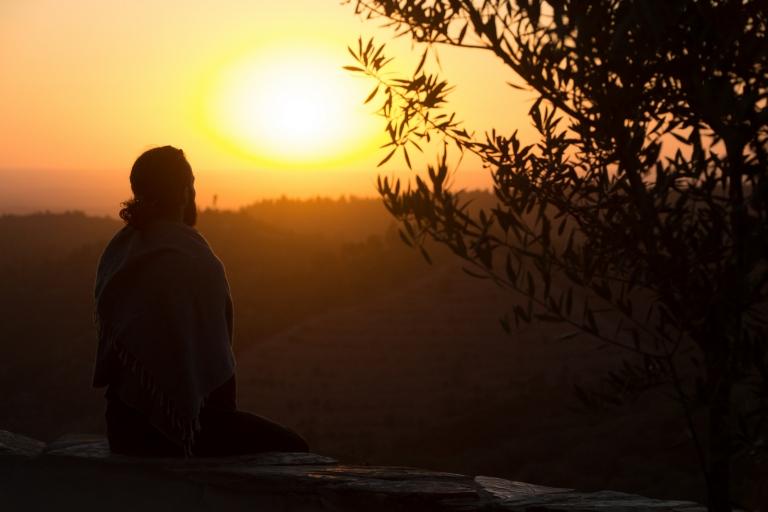 MONTE SAHAJA IS CLOSED & ACTIVITIES ARE SUSPENDED
With a growing number of people affected by COVID-19 worldwide, we have closed Monte Sahaja. This means that we will not be offering the Guest and Extended Stay programs that were scheduled for the rest of 2020. It is also not possible to come for day visits or for a shorter guest stay. Even though some restrictions are now easing in Portugal, this closure is likely to remain in place for some extended time.
~ Updated 3 June, 2020
You can find the latest News, Resources, as well as Talks from Mooji on our COVID-19 page here.
***
Monte Sahaja is both an ashram and Mooji's home. This creates a unique place in this world where we can be fully in Satsang in the home of a living Master. Every aspect of Monte Sahaja is imbued with Moojibaba's presence and love, and everything at Sahaja has arisen under his guidance. It is understandable and natural to come to Sahaja with the urge to be physically close to Moojibaba, however he moves in a very spontaneous way and may not always be physically present or offering Satsang regularly. The emphasis of being in Monte Sahaja is to be immersed in the energy field of a living ashram that supports our self-inquiry and Satsang.

Daily Life
Monte Sahaja is rich with sacred spaces and contemplative areas that are a compelling invitation to deepen in the pointings of Mooji. There are no Satsangs with Moojibaba scheduled at present, however spontaneous satsangs may occur. The daily program includes a range of activities that support Satsang, such as video satsangs, the Invitation, silent sitting, chanting, aarti and seva.
Seva means 'selfless service' and refers to action done without the expectation of outcome. It is an opportunity to directly experience that all actions are an expression of consciousness. On your arrival you will be able to speak with our Seva Desk to explore the current possibilities most suited to you.
Guest Stay Accommodation
The accommodation at Monte Sahaja is comfortable, yet simple and modest. The options include small huts, single rooms, dormitories or tents, all without electricity or private toilets and showers. If you need these facilities or more comfortable accommodation, we can help you find more suitable accommodation outside of the Ashram.
Includes
– The daily ashram program and contemplation time
– Daily ashram activities alongside our teams.
Translations
We try to offer translation services where possible, but translation is not available for all Guest Stays.

Please know that a basic level of English is required to attend. It is unlikely that translation will be available for the May 2020 Guest Stay.
Criteria
The following points must be met to be able to participate in this program:
– Have a deep resonance and connection with Mooji's teachings.
– Attended a retreat or Satsang intensive (physically) with Mooji. You can find out about upcoming events here.
– Physically fit and healthy to fully participate in all of our ashram activities and be able to move about on hilly terrain in a hot/cold climate.
Cost
€20-€55 / day according to accommodation type.
Includes all meals and accommodation.
We have a concessions program where a limited number of scholarships are offered to those facing financial hardship. If you feel the need to apply for this, please enquire for more information during the application process.

Upcoming Guest Stay Dates
13 – 21 May ~ Cancelled
14 – 22 September ~ Cancelled

Please note that due to the current global situation, and despite some restrictions easing, it is not possible to visit Monte Sahaja at this time.