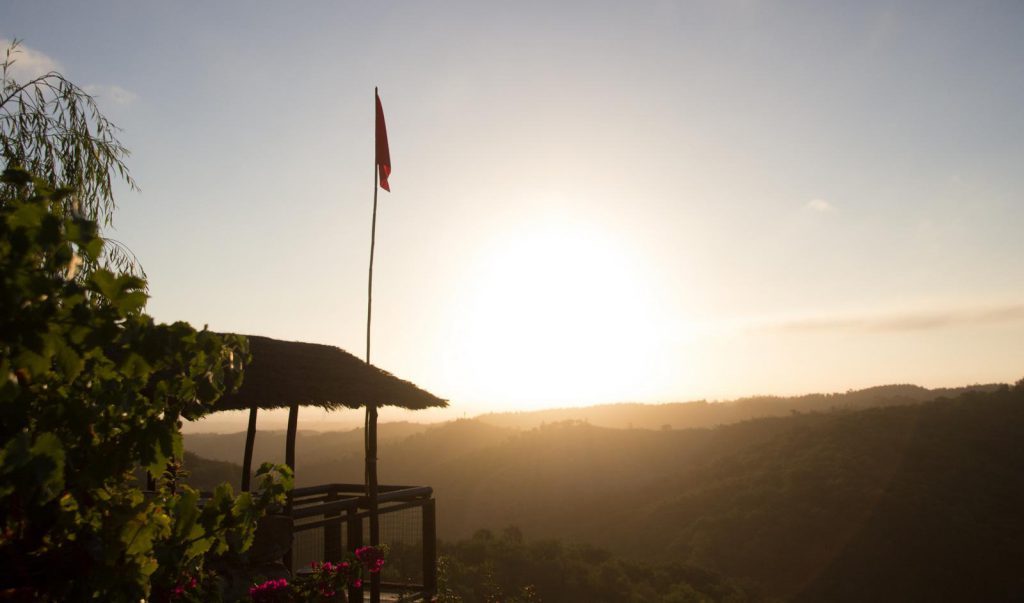 Monte Sahaja is a modern-day monastery for mature seekers that serves as a beacon of Truth in this world. The word 'Sahaja' means 'the natural state of Being', and all that takes place in Monte Sahaja is in service to those who deeply aspire for liberation from the grip of ego identity. Sahaja is entirely dedicated to the complete realisation of the Self—it is a lighthouse that shares Mooji's teachings worldwide through numerous online channels, bringing this timeless wisdom and the spirit of Sahaja directly to each one, regardless of where they may find themselves.
Mooji's guidance is infused with the wisdom and power of Advaita, the ancient path of non-duality, which teaches that our true nature is one with the pure awareness that is the indivisible Reality. Awakening to our real nature does not mean we are to acquire something new, but rather that we must discover within ourselves that which is timelessly pure and in harmony with God. Therefore, there is no need to renounce one's family, worldly duties, ambitions, religion or any other human expression. It is this very universality, simplicity and naturalness which draws people to be immersed in Satsang with Moojibaba.
Sahaja during the pandemic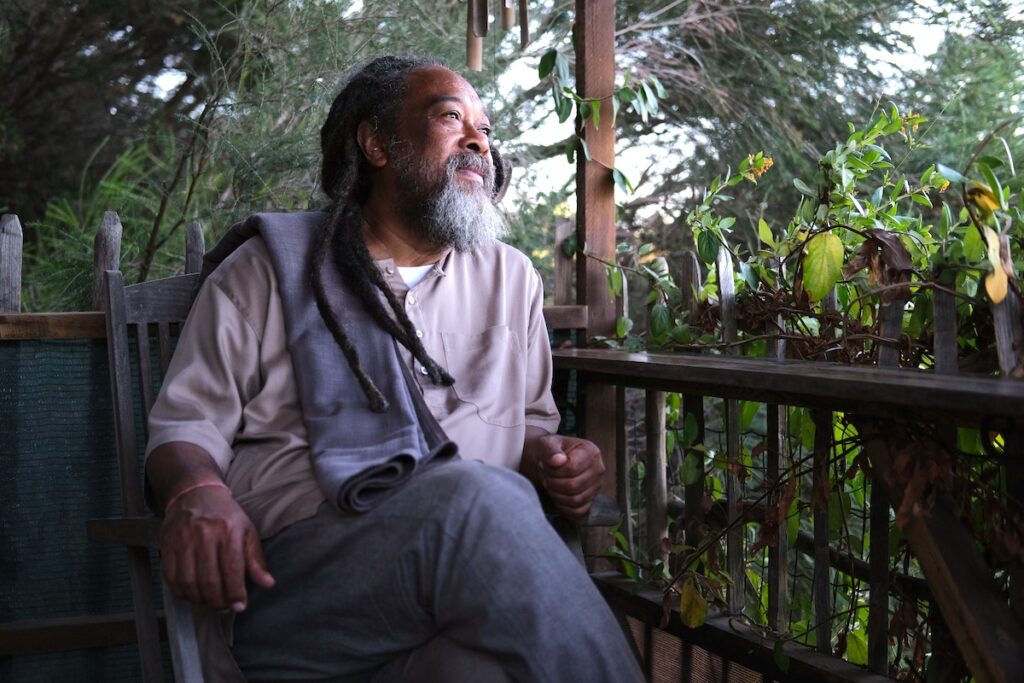 These past three years have been a time of great change around the world, and Monte Sahaja was no exception. The pandemic required us to swiftly reconsider all aspects of how we function as a community, as a worldwide sangha and as an organisation, so we could continue to operate and serve those called to satsang. The small team remaining at Sahaja focused on supporting the essential services, such as the sharing of Satsang online through Sahaja Express, Mooji TV and Online Retreats, as well as caring for the land and facilities of Monte Sahaja.
As a result of the many changes, we discovered a lot about ourselves individually and collectively, and many unexpected gifts also emerged from this challenging time. Moojibaba continued to share powerful satsangs online, while also having time for deep rest and improving his physical health. As a sangha team we have also grown stronger as we had to diversify and expand our skills, and have also grown closer as a true sangha family while continuing to share the master's teaching with the global sangha. Satsang with Moojibaba continues to flourish even more powerfully during this time of challenges.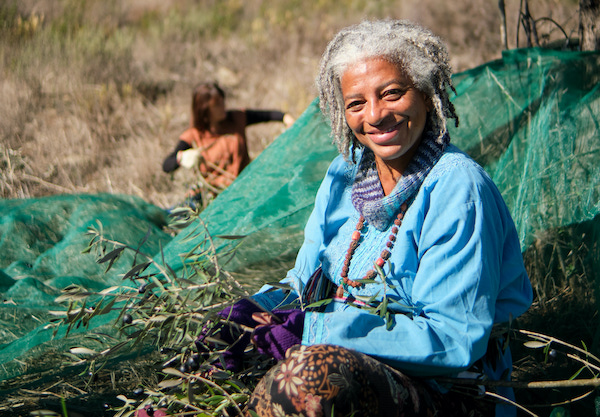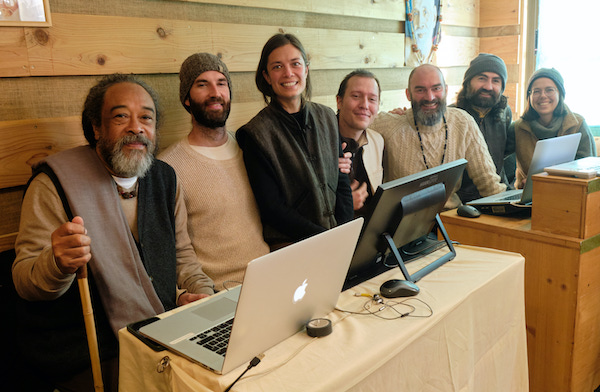 Our communal way of living, with shared facilities such as kitchen, dining, bathroom and office areas, means we are particularly vulnerable to the transmission of covid and we continue to minimise the risk of it coming to Monte Sahaja. The few guests coming to Sahaja spend 5 days in self-isolation on the land, which many have found to be a powerful time for deep contemplation, and those living on the land take precautions when out for essential trips. This has been a very quiet time in Monte Sahaja, with much focus on the sharing of satsang online to be in service to the many seekers of Truth worldwide.
Changes in Monte Sahaja and how Satsang is shared
Naturally, these three years have led to some important changes in the sharing of Satsang and the focus in Monte Sahaja. We discovered the new Online Retreats to be immensely powerful and complete, which was an unexpected gift of the pandemic—that each one of us can invite Moojibaba's presence and grace into our living rooms, directly connect with him and what he is sharing, and discover the Truth within ourselves.
We also upgraded Mooji TV and Sahaja Express to support this shift of offering Satsang online, and found a change emerging in how satsang is being shared. There was a time when more and more satsangs were being released, with many posts and offerings on all our online channels each week. This was a wonderful and necessary phase, however, with Moojibaba's encouragement and guidance, it became clear that now was the time to really sit and digest those pointings that resonate most deeply within us. The worldwide sangha who have been following this guidance have directly experienced its potency and the fruits of clear seeing are abundant.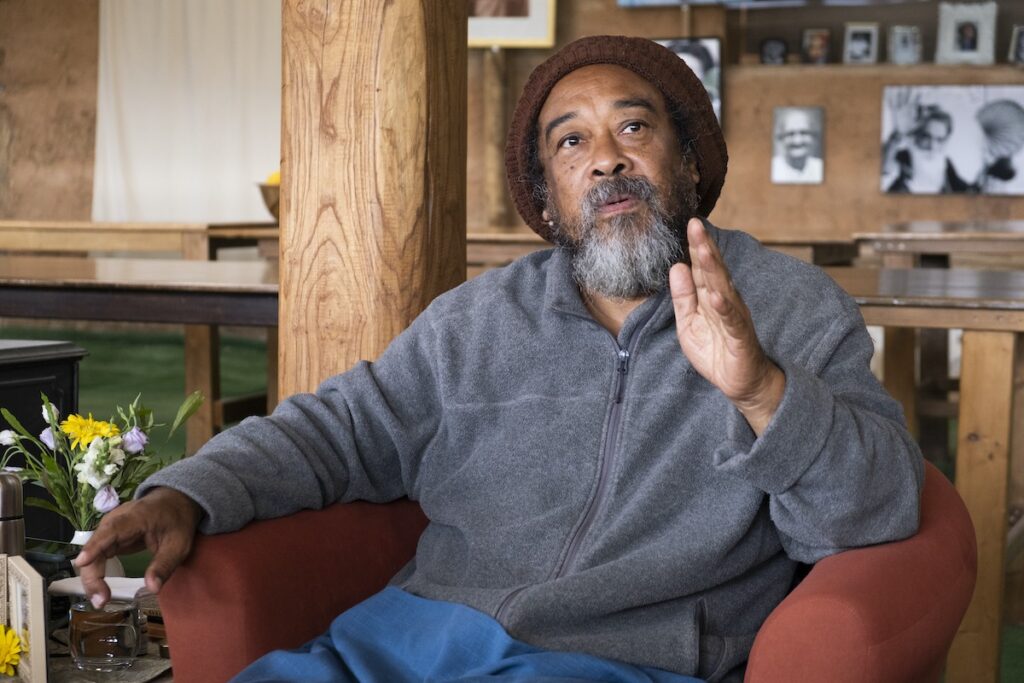 Moojibaba has been offering Satsang for over 25 years, and more recently he is finding himself drawn to working more closely with mature and earnest seekers who are deeply connected with his teachings; those who have tasted the fruits of the pointings and are ripe to be in abidance as the limitless Self. Though he is presently working with a smaller number of dedicated students, at the moment this is felt to be in the highest service to the overall sangha field, as the power of these talks can be equally shared with all those following earnestly around the world.
Through these changes, we have seen that a core function of Monte Sahaja is as a lighthouse for Satsang—to share these powerful pointings with those around the world who are on fire for God-realisation or Self-realisation. Many who could not travel for events have been able to join and benefit deeply from this change, and our online satsang resources have improved greatly, making Moojibaba's pointings and guidance ever more accessible for all.
Visiting Monte Sahaja
Monte Sahaja is a monastery for advanced seekers of Truth who are deeply immersed in Satsang with Moojibaba. Invitations are extended to some of Moojibaba's dedicated students who have been in Satsang for a long period of time, have a genuine spiritual heart connection with him, and are ripe to be in a state of abidance with these pointings. Spending time in Sahaja is to enter a Self-retreat and to dedicate time to deep contemplation on his direct teachings.
We are currently inviting small numbers of dedicated, long-term students monthly, and all who come to the land spend the first 5 days in self-isolation. It is not possible to visit Monte Sahaja in any way without an invitation.
Please know that Monte Sahaja is not for those who are new to Satsang nor for day visitors—it is not a 'drop-in' centre. We also feel it is important to convey that it is not necessary to visit Monte Sahaja to benefit fully from Moojibaba's presence and pointings. Moojibaba himself shared that some of his most evolved students have never been to Monte Sahaja physically and he continues to be in deep inner connection with each of them and they know this.

The online retreats and other Satsang offerings are powerful aides to full self-realisation. We have included some more information and Satsang Resources below.
Being with Moojibaba Online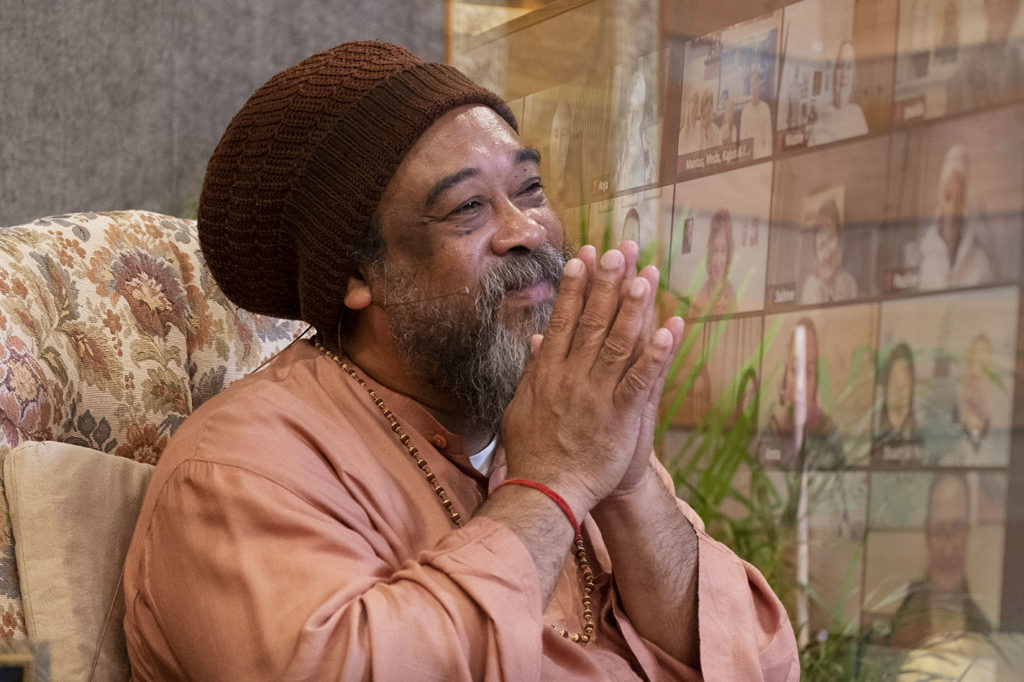 Genuine seekers of Truth are encouraged to make full use of what is available online—the many online resources, such as the Online Retreats, and new Mooji TV and Sahaja Express are a great support for all seekers. The depth and diversity of these offerings are not to be missed—we care for these heart-offerings deeply as they are a powerful aid to self-realisation regardless of where you may find yourself around the world.
Satsang Resources
Mooji TV
Sahaja Express
Schedule
Books
Subscribe ~ Quote of the Week, Satsang Releases, and News & Events emails
Sahaja Precepts
Living and working alongside Moojibaba has given rise to the Sahaja Precepts. As 'Sahaja' refers to 'the natural state of being' these precepts are an essential guidance for all who are in search of that which is the highest and most true within themselves. They are universal in their guidance and a true support for the worldwide sangha. You can find the Sahaja Precepts here.
~
Moojibaba feels very much inside his heart that he is corresponding with each and every one beyond the limits of where one may find themselves, and beyond the spoken word. Many of his students around the world have testified to this mysterious grace-filled phenomenon. Moojibaba also says,
"I am with you.
Physical distance cannot separate us.
Your connection with me is proven through your
earnest application of the pointers I give you.
Take it to heart. Let our connection be truly auspicious.
Become the evidence that the pointers work,
revealing the Truth and completeness you are."