About the Land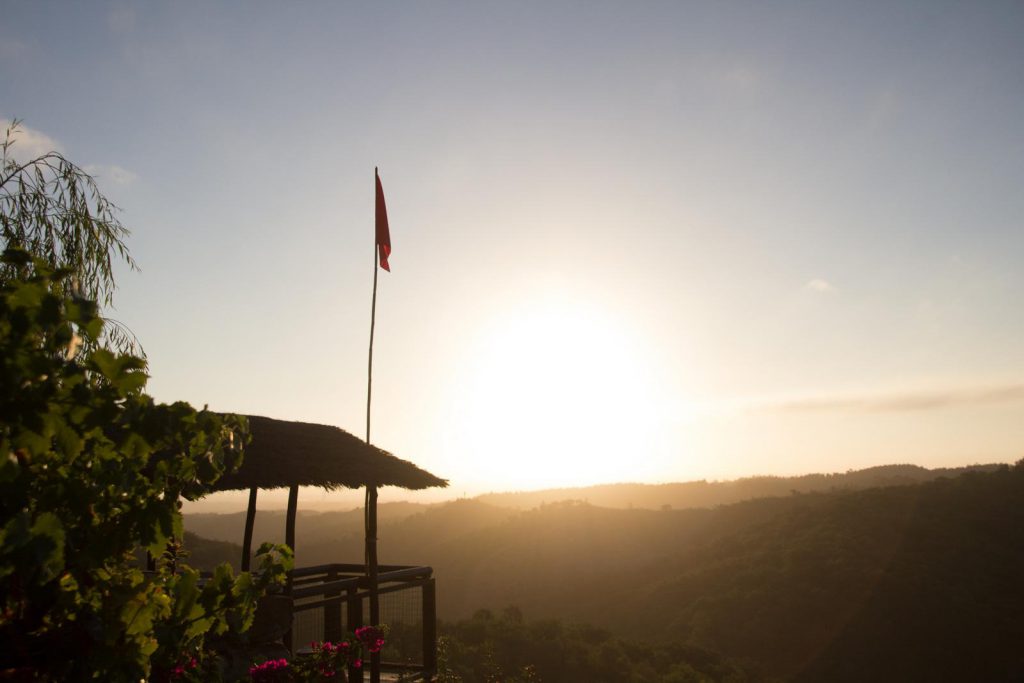 Monte Sahaja is situated in the hilly region of Alentejo in southern Portugal. Its varied terrain offers many beautiful spaces to explore, such as small ponds, hidden paths and vistas, and quiet places for meditation and contemplation. There are some steep hills and valleys, which can feel quite demanding. However, many people experience an amazing increase in fitness in a relatively short span of time.
Springtime at Monte Sahaja is a glorious season where wildflowers flourish profusely over the savanna-like landscape. There are also many Olive trees, Cork Oaks, Medronhos, Carobs and Eucalyptus trees on the land and in the surrounding area. The fresh springtime breeze is often fragranced by an amazing palette of wild and traditional flowers and the smell of Eucalyptus trees. Moojibaba enjoys this time of the year very much.
During the summer months, Alentejo becomes very hot and the lush landscape of spring and early summer begins turning in colour to raw sienna and umber. Some say they are reminded of the African Serengeti or certain regions of Australia. Alentejanos are well used to the destructive wildfires that are easily started during the driest months. Monte Sahaja fully supports and complies with the local and regional efforts to keep fires to a minimum. We also endeavour to conserve water wherever we can.