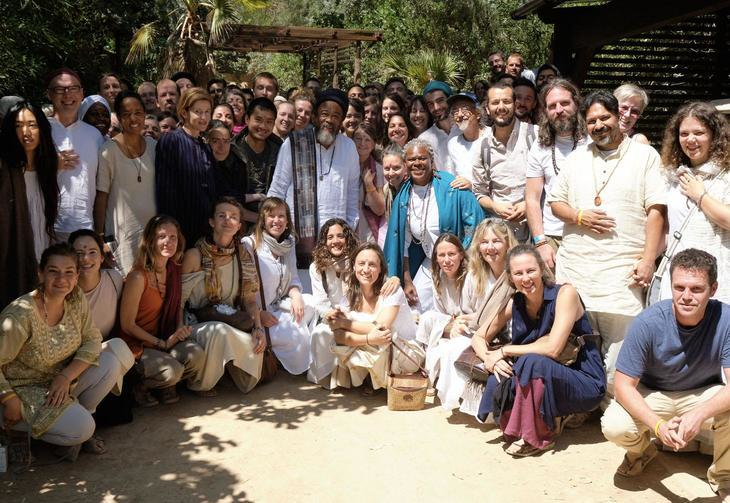 Guru Purnima is a day that is celebrated all around the world in gratitude for the immense blessing of the Guru. Guru means 'the dispeller of darkness', and such a one is a light unto this world. It is through the Guru's wisdom and grace that this light is also revealed as our own Self, the same one Self in all, and brings us to true and lasting freedom.

In celebration of Guru Purnima this year, we would like to share with you the Silent Sitting with Moojibaba that took place in Monte Sahaja this morning, as well as a Special Message from Moojibaba, and some beautiful photos of this joyous and auspicious day.
"We have come together today
in celebration of the Beloved One
—that which has introduced us to our very own Self,
and who dwells in the heart of all beings.
Jai Gurudev!
This morning we sit in honour of that
quintessential Truth and realisation,
which is the highest opportunity
and expression of human existence,
to discover the origin of all existence
—not as some far away place,
but as the very core of our existence.
That which is before all beginnings,
That which is unchanged and unchanging
throughout the play of the dynamic manifestation,
That which remains the same after all endings,
That which is to be found in your own heart
beyond all our personal ideas of life and of who we are,
the timeless One from whom you can never be apart.
Jai Gurudev!"

~ Moojibaba
Guru Purnima 2019