In honour and celebration of Satya Sophie Dagnachew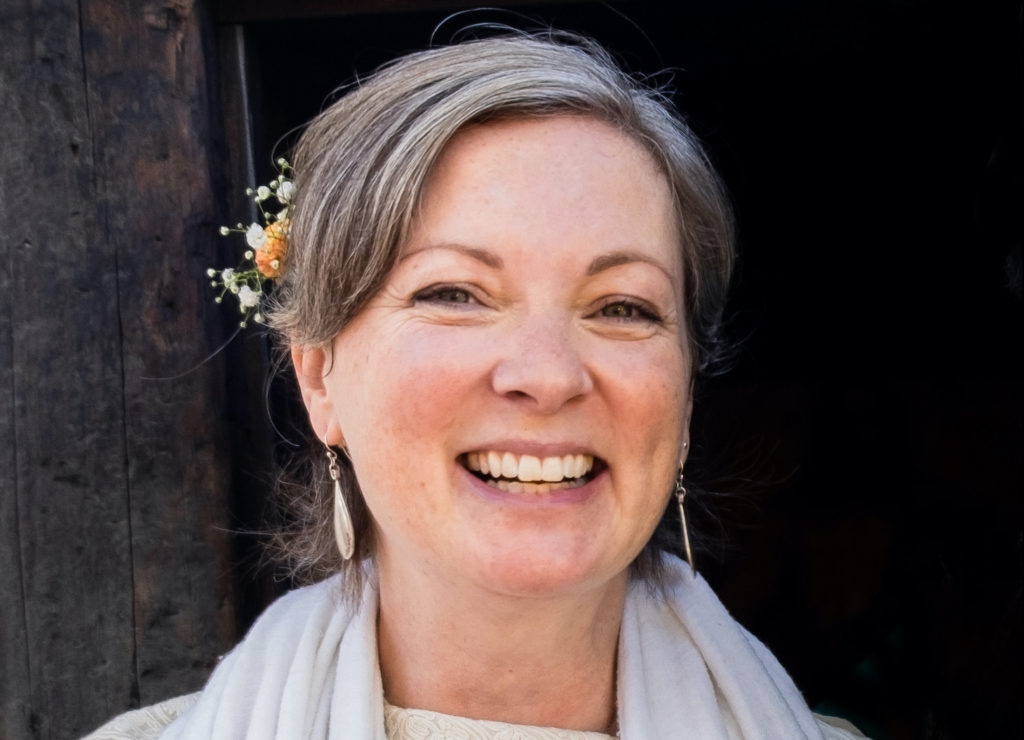 15 July, 1976 – 12 February, 2021
Our dearest beloved Satya,

We honour your purity of heart and the loving kindness
and peace that has always radiated from you.
Thank you for uplifting the Sangha with your kindness, grace, humour,
joy and loving service for so many years. Your courage, strength, openness
and steadfastness to Truth are a true inspiration for us all.
We cherish you dearly and will remain ever grateful
for the blessing of this precious time with you.
Your boundless spirit remains ever alive within our hearts.
Our beloved sangha sister, Satya, passed away peacefully
in Monte Sahaja on Friday, 12 February 2021.
She had been living with cancer for the last few years.
Satya left her body at 8.58 in the morning very peacefully in the loving presence of Moojibaba, her husband Jayadeva and some of the close friends who had been taking care of her during this time.
Each one shared how honored and privileged they felt to be by her side and in service to her till the very end. There were many signs that her passing was unfolding auspiciously and that the Lord's grace held her at every point as she transitioned.
Satya has been a cherished presence in the sangha for many years. Though her body declined very quickly in the final weeks, her spirit shone ever brighter and brighter. The courage and surrender with which she met her passing is the clear evidence of a life dedicated to Truth. She was a true light and joy for everyone privileged to meet her.
God bless you, beloved Satya. We know that you are now home in the timeless Heart of the Supreme.
Our prayers, love and blessings are with Satya's family and friends in the UK and around the world at this time.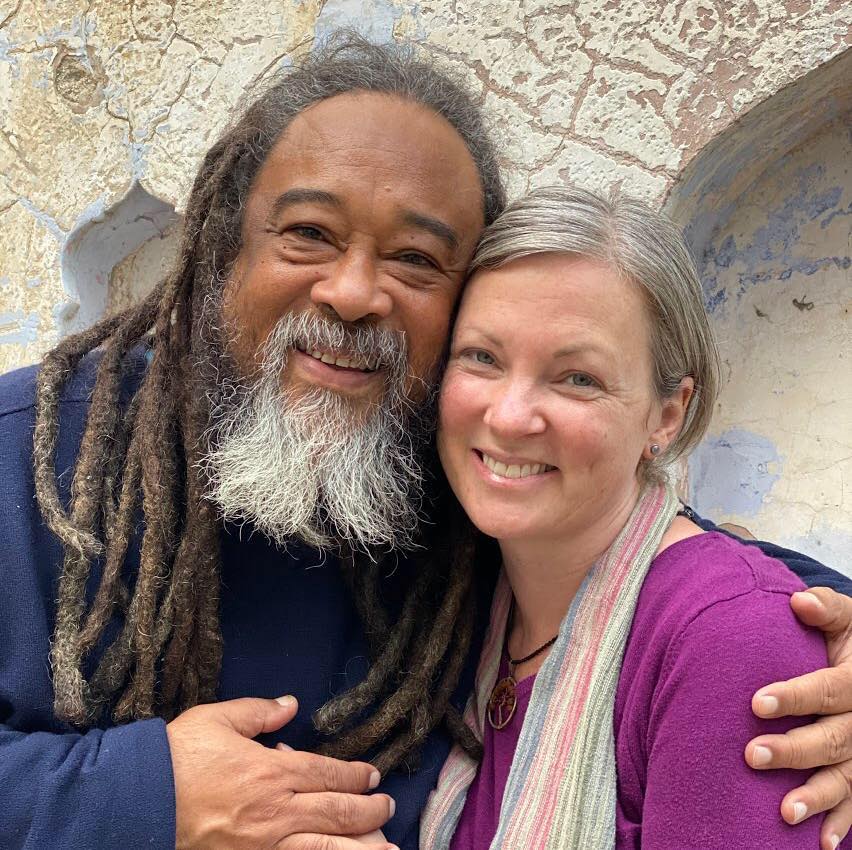 Moojibaba with Satya
Rishikesh, India. March 2020