In Loving Memory of Helder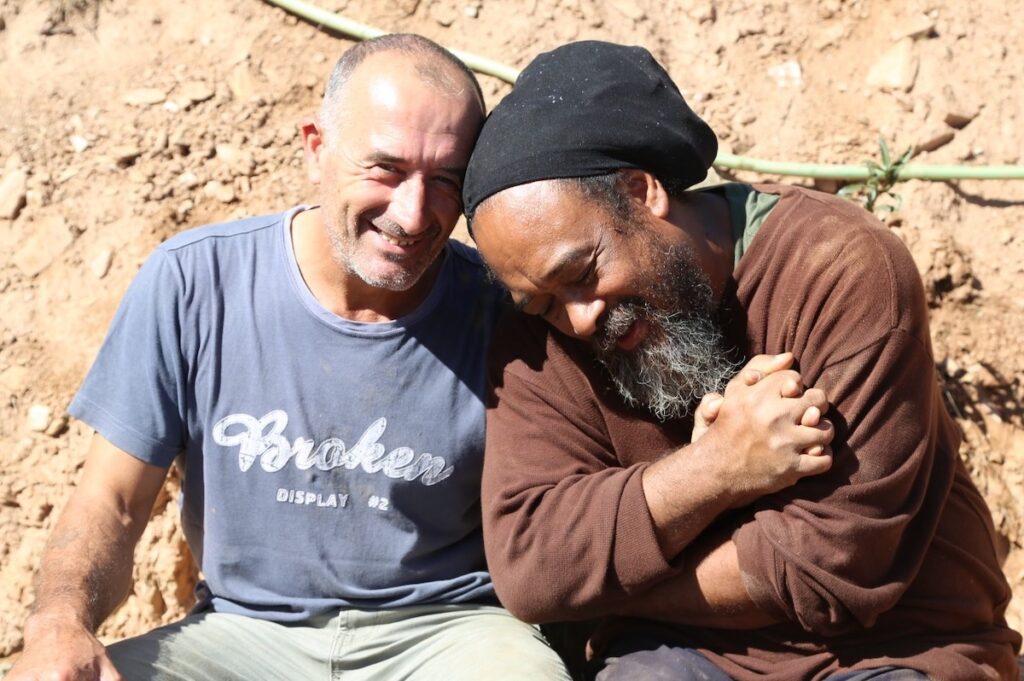 Helder Manuel Vilhena Rito
16 May 1960 – 19 February 2022
Dearest Helder,
We honour, celebrate and are in deep gratitude
for your presence in our lives and hearts
since the early days of Sahaja.
Thank you for your quiet kindness and humility,
your openness, willingness and boundless dedication,
and your artistic sensitivity and joyful spirit.
You shaped Monte Sahaja and touched our lives in so many ways.
You are forever in our hearts.
Our beloved Helder passed away peacefully at home in the loving presence of his family on 19 February, 2022. He had recently been diagnosed with cancer.

Helder has been with us since the early days of Monte Sahaja, shaping this land with great heart, skill and sweet dedication to Moojibaba's vision. They often worked very closely—Helder using his JCB with such quiet elegance and artistry. With his great craftsmanship and experience, Helder was allowing Moojibaba to work as though he was doing it with his own hands.
Together with Jai and others from the Sahaja landcare team they planted ancient trees, moved and 'planted' huge boulders, and shaped the land for Sahaja's powerful sacred spaces, like the Shiva Temple and Christ Chapel. The love, respect and bond between Moojibaba and Helder was very strong—just seeing them catch sight of one another was very special.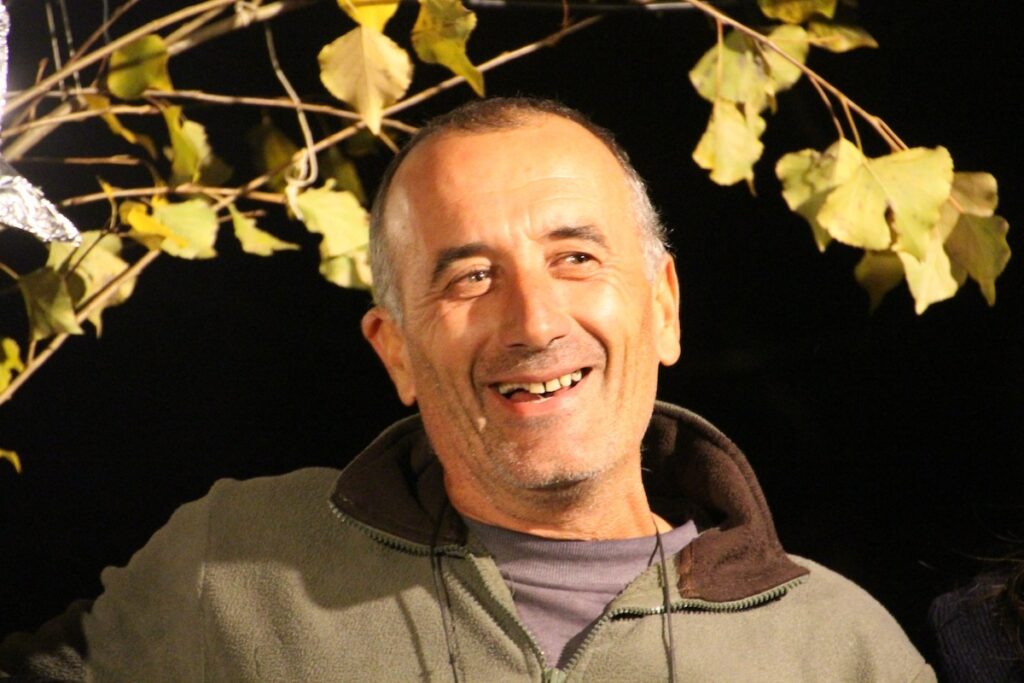 Helder was a local contractor who quickly became an integral part of the Sahaja team, and his love and care permeates Sahaja from the greatest to the smallest details. Always alert and aware and intent on his work, he would happily greet all who came his way with his great welcoming presence—he will be dearly missed.

Beloved Helder, our hearts are forever with you. May you rest in timeless peace.

The funeral service is at 16:00 on Sunday, 20 February for those who would like to be present internally with Helder and his family at this time.