New Music Album – RISE UP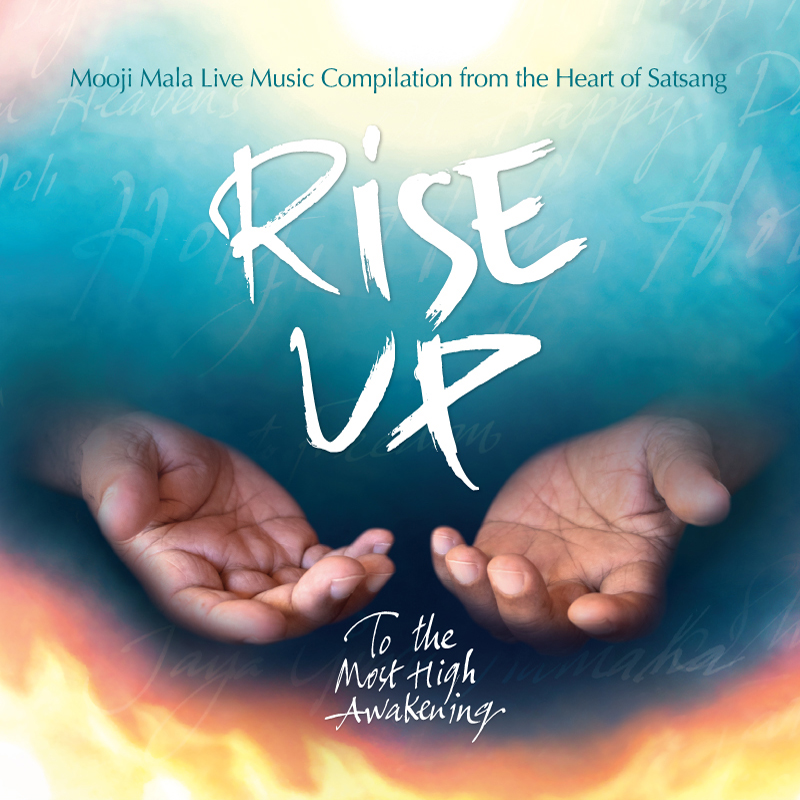 Rise Up – to the Most High Awakening is a beautifully melodic and varied compilation of live music from the sangha, played after Satsang with Moojibaba.
This double album features 27 songs from over 30 musicians, selected from live performances that took place around the world in Satsang from 2016 to 2019. These powerful songs were inspired by the grace and love of Moojibaba and offered in this same spirit.

Full of many of our favourite musical gems over these years, with songs and lyrics emanating from the Heart-light, Rise Up enters the being and uplifts the soul.
For more information, as well as sample tracks, please click here. Rise Up is available in our Mooji Sangha Shop.