New Music Albums – Chant Sahaja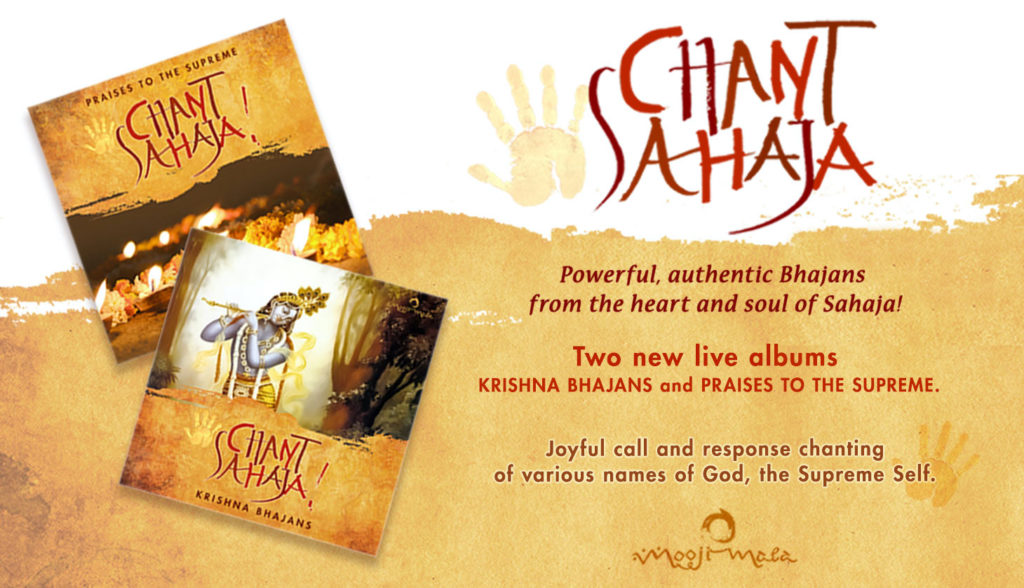 These two powerful live music albums are a joyful Kirtan—a call and response chanting of the various names of God, the Supreme Self.
Praises To The Supreme
The seven sacred chants on Praises to the Supreme, are infused with the powerful love for Truth and veneration to the Supreme Lord of the Universe in its many manifestations—Shiva, Parvati, Narayana, Ram, Krishna, Gurudev. Find out more.
Krishna Bhajans
At the heart of this collection of five sacred chants from Monte Sahaja is the Krishna Mahamantra, considered to be an ancient and powerful aid to liberation. Find out more.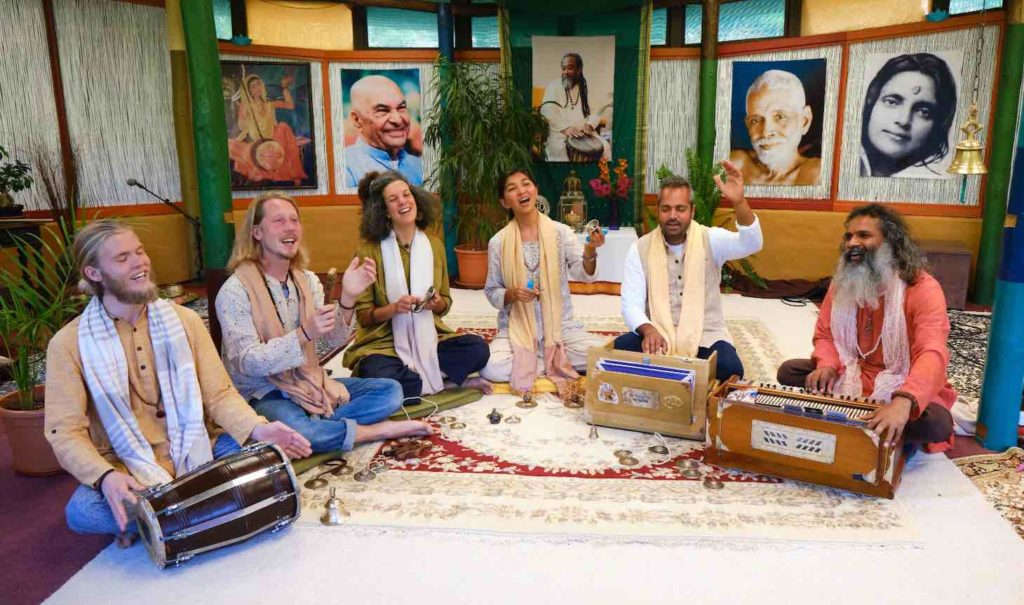 The Birth of Chant Sahaja
Chant Sahaja is inspired by the spontaneous and heart-infused spiritual music from the villages and temples of India. Some years ago while walking along the banks of the Ganga river in Rishikesh, Moojibaba was struck by the simple and joyous sound of authentic Bhajans emanating from a small temple nearby.
Arriving at the temple he sat quietly in a corner of the humble building. His heart became filled with the sweet chants of Lord Krishna's name.
As he walked back towards his home, a powerful desire arose inside his heart to bring this soulful music and its spiritual atmosphere to Monte Sahaja where he lives with his close disciples. And so was born Chant Sahaja, which has become an intrinsic part of daily life at Monte Sahaja—the Center for Self-Realisation in Portugal.
Be immersed in the energy and power of authentic, spontaneous Bhajans from the heart and soul of Sahaja!
Much love and gratitude,
Mooji Sangha