Online Weekend Retreat ~ 22-24 January 2021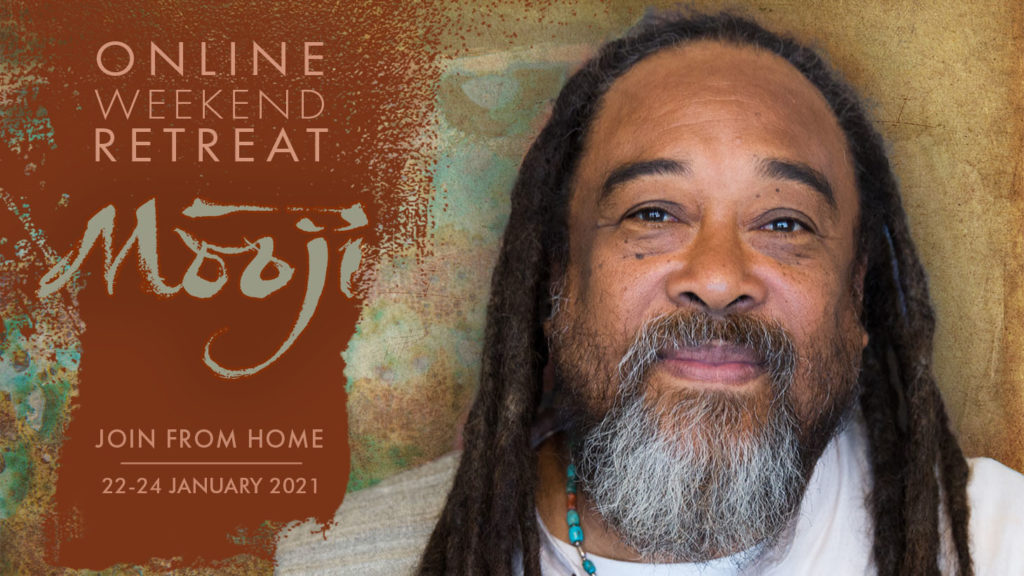 This 3-day Online Retreat with Mooji is a wonderful opportunity to immerse yourself in the energy-field of Satsang through the guidance and presence of a great spiritual Master. In this online-only format, participants join via live broadcast on Mooji TV and have the opportunity to bring forward their burning questions by writing letters and engaging with Mooji on Zoom.
During Satsang, Mooji guides, challenges and responds to questioners with wisdom, love, humour and searing honesty. Through Mooji's presence and direct pointings to Truth, the unfading love, joy and peace that so many are searching for are revealed to be our very nature and Self.
Find out more about the Online Weekend Retreat here.
Behind the person lies the Infinite Self. In Satsang you discover this.