An Invitation to Freedom Ebook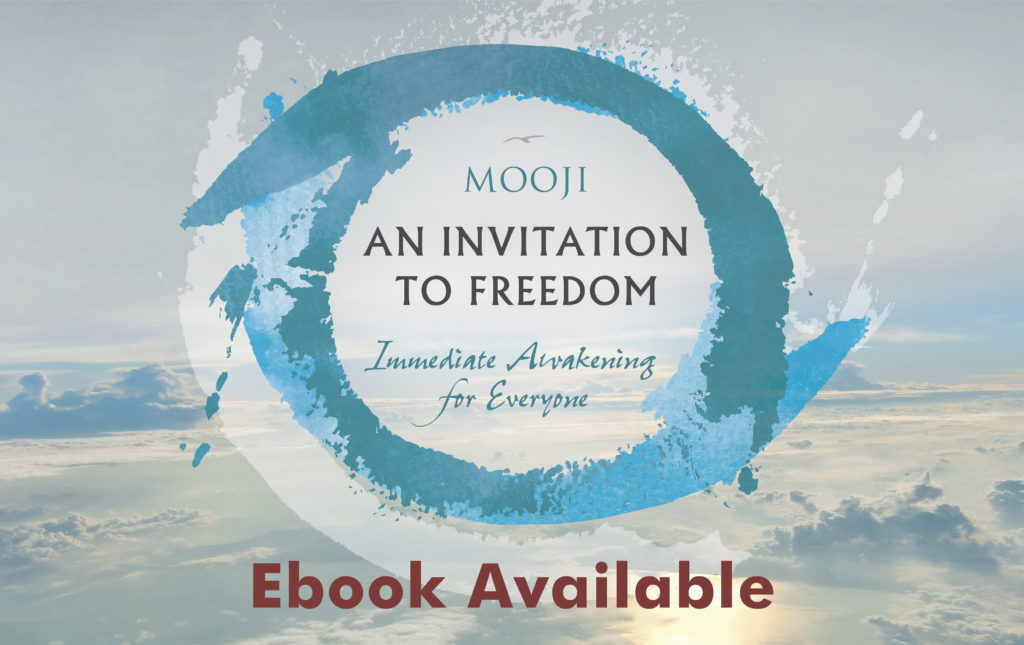 An Invitation to Freedom is now available as an ebook. This powerful guidance that was originally offered in pocketbook and audiobook form was requested by many to be shared as an ebook, particularly as a digital format is easier for many in the current climate. Previously available only in the US and Canada, we are happy to be able to now share it worldwide.
An Invitation to Freedom is a living master key to Self-realisation. The profoundly clear and direct pointing cuts effortlessly through the superficial veils that appear to hide our true nature and swiftly introduces the mind to its source, the Heart.
The Invitation is quick, simple and powerful. Follow its guidance earnestly, and you will find yourself Home. This could be the greatest discovery you will make in your life.
You can find An Invitation to Freedom ebook in our Mooji Sangha Shop,  as well as Apple Books and Amazon Kindle.
'If you are longing for Self-discovery and the urge to be free is alive and compelling, this Invitation is for you. Grace has put this yearning inside your heart, and so it is possible to come to this direct recognition without delay.
It works, it works, it works—yesterday, today, tomorrow and always.'
~ Mooji