In Honour of Father Adriano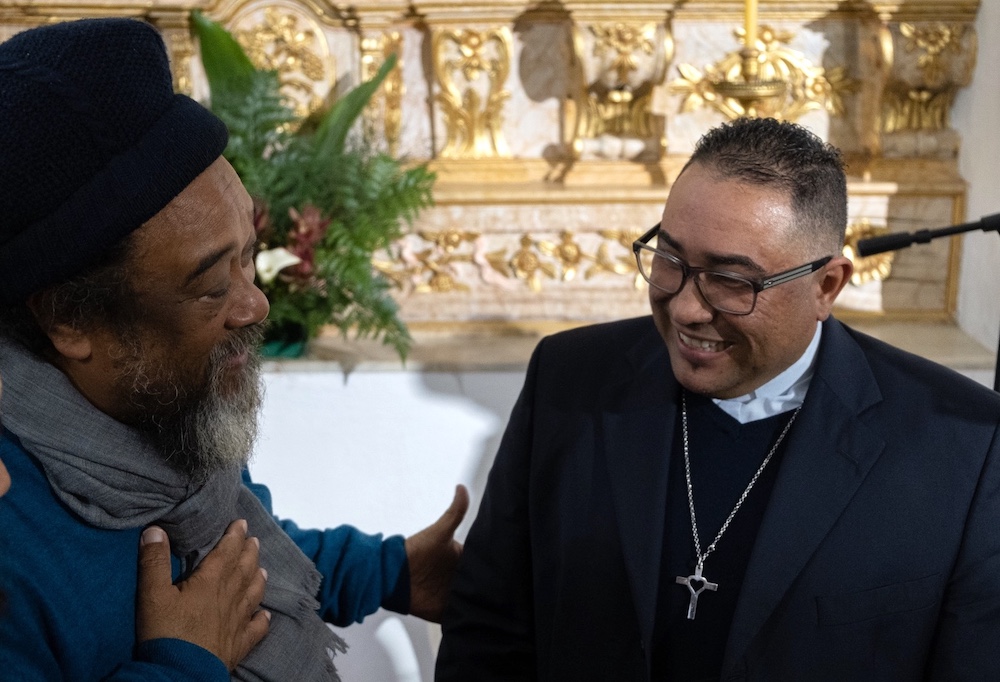 1 October, 1974 – 6 April, 2021.
In Honour and Celebration of the Life of Father Adriano,
Priest of São Martinho das Amoreiras.
Our cherished priest of São Martinho das Amoreiras, Father Adriano, passed away in Belo Horizonte, Brazil on 6 April, 2021. He had contracted Covid-19 and developed lung complications. Even while he was very ill he continued to send messages filled with spirit and faith in God.
Father Adriano has been our local priest since 2015, and is deeply loved by the local community. He has always shown immense kindness and openness to Moojibaba and the sangha, joyfully welcoming us to join in celebrations in the Church. Many have been deeply touched by his genuine love and care for all in his parish and community.
Our prayers, love and blessings are with Father Adriano's family and friends in Brazil, here in our local village and around the world.

Dearest Father Adriano,

We honour and are in deep gratitude
for the cherished time we had with you these past six years.
The loving kindness you showed our entire community,
and the openness with which you met all who
crossed your path is deeply inspiring.

You are a true man of God,
embodying the very best of your faith,
filled with the spirit of Christ and devotion to God.
We honour your purity of heart,
and the peace, love and genuine kindness
that has always radiated from you.

Thank you for uplifting this community
with your faith, peace, joy, wisdom and
loving service for so many years.