In Honour of Yamuna Hila Gay Kajiyama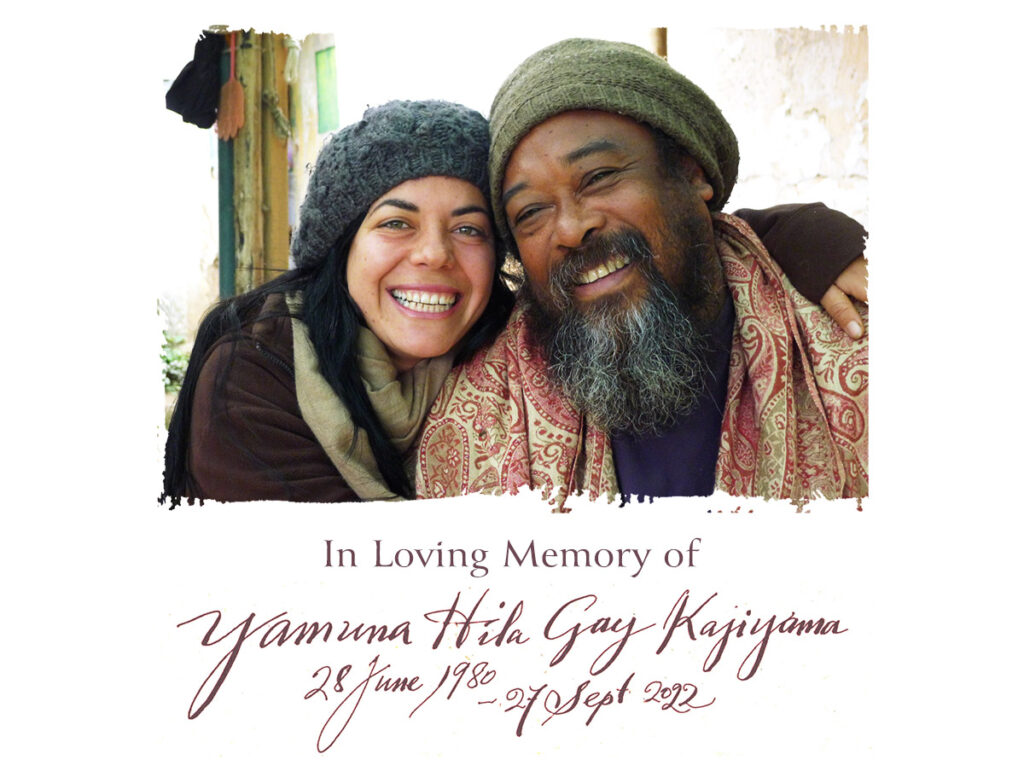 Our beloved sister, Yamuna, left her body peacefully on Tuesday, 27 September at approximately 12:40pm while in hospital in Japan. Her husband, Dai was by her side while she was passing, reading prayers from The Mala of God and playing music by Shivali as well as a most powerful recording Moojibaba made especially for her that morning, where he himself read prayers and blessings from The Mala of God and verses from the Avadhut Gita. Dai shared that it was powerful to be listening with Yamuna, saying, "It's her gift to experience this journey, soaking in silent space."
Yamuna was loved by everyone in the sangha and regarded by so many as a very dear friend. She was an immensely loving presence during the early years of Monte Sahaja, and touched everyone who met her with her purity of heart, gentle humour, sweetness and unwavering dedication to Moojibaba's direct pointings to Truth.
Upon receiving a diagnosis of cancer some months ago, Yamuna's commitment to freedom only strengthened. Moojibaba held Yamuna close inside his heart during her journey, knowing her to be among his most dedicated disciples and guiding her sadhana deeply. Several powerful encounters and conversations took place during this time, which in turn blessed the sangha with rich illuminations and inspiration.
Beloved sister, beloved daughter,
blessed are you who have found
the very pearl of existence
—the supreme God-Self
within the heart of all beings.
You are the light of true love,
devotion and divine wisdom.
We remain ever in gratitude
to your radiant light and presence.
Loving and honouring
you always.