Online Awakening Retreat with Mooji ~ 5-9 Oct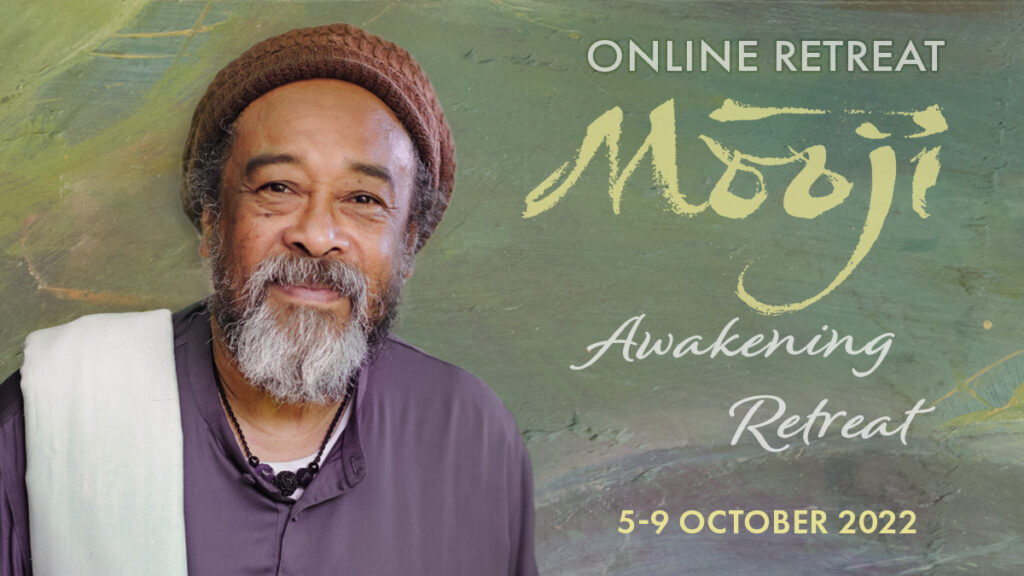 This 5-day Online Awakening Retreat is for mature and earnest seekers who have been in Satsang for some time and are deeply familiar with Moojibaba's pointings, especially An Invitation to Freedom and what it reveals in you. It takes place on 5-9 October and offers one Satsang daily that reflects Moojibaba's wish to engage with dedicated students who are ready to apply the guidance offered.
In addition to the five live Satsangs and a Guided Meditation with Mooji, an essential aspect of this retreat is contemplative time to facilitate a deepening of understanding, a ripening in Being. There will be potent guidances and dedicated online spaces in support of this. It is a powerful opportunity to immerse yourself in the energy-field of Satsang and be established in your experiential understanding of Truth.

In a dedicated retreat area on the Mooji TV, participants can join the Online Contemplative Spaces and Live Satsang Broadcast. Every Satsang, some participants are invited to join via Zoom (a different platform), where they have the opportunity to bring forward their burning questions. Each participant will have the opportunity to join two of the live sessions on Zoom, and to watch the other four sessions via live internet broadcast on the Retreat Homepage.

Find out more
We will be offering translation in Español, Français, Italiano, Português and Русский.

Important Dates
Registration closes on 2 October as a Pre-Retreat Program begins on 3 October, setting the tone and provide the foundation for our time in Satsang with Mooji
Concession Applications close on 21 September to allow 10 days to process the applications before registration closes.
"The highest opportunity of a human birth
is to awaken to that which brings true and lasting happiness,
unending peace and imperishable existence
—the pure Awareness essence.
The earnest seeker alone finds this."
~ Mooji