Live Music Broadcast — Chant Sahaja!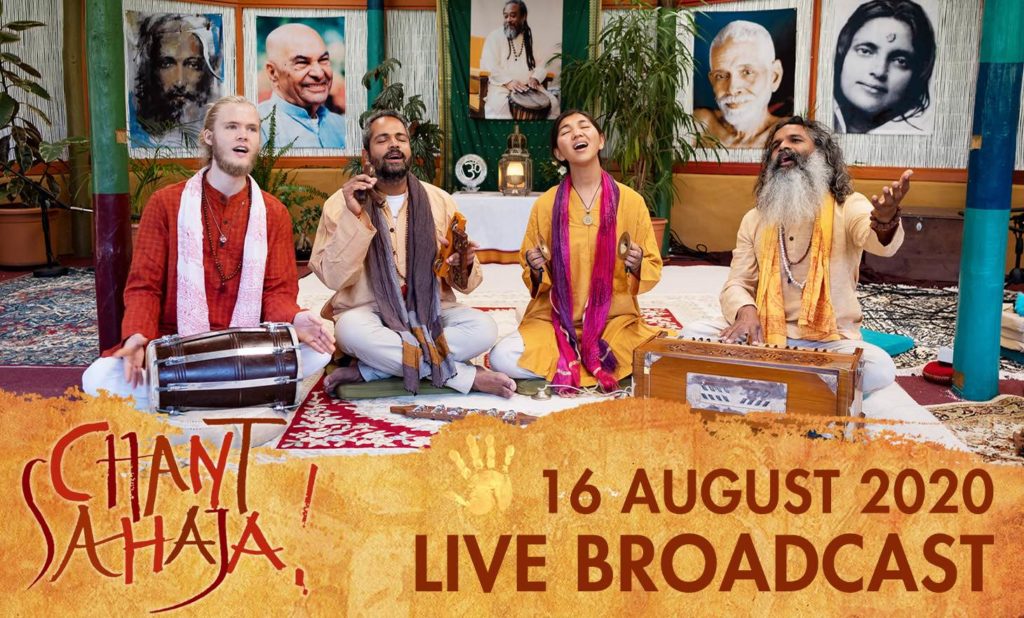 We will have a special live music broadcast on Sunday 16 August. All are welcome to join this joyful free offering on Mooji TV.
Chant Sahaja!
Traditional chants and bhajans,
an uplifting call and response singing of different names of God
—the Supreme Self
Sunday, 16 August at 17:00 Lisbon time
on the 'Live' page on Mooji TV.
All are invited to sing, to dance or
simply sit and enjoy the potent spiritual atmosphere
You can find beautiful Chant Sahaja music videos,
as well as an abundance of music emanating from the heart of Satsang
on our Mooji Mala Music channel.
More about Chant Sahaja
These authentic traditional chants and bhajans from the Monte Sahaja Sangha are a joyful call and response chanting and singing of different names of God—the Supreme Self. The ancient Krishna Mahamantra, considered to be a potent aid to spiritual liberation, is at the heart of this offering.
Chant Sahaja was inspired by a small temple in Rishikesh where Krishna and Rama songs are sung in a simple, traditional manner all day. Moojibaba very much enjoyed the simplicity and unpretentious quality of this chanting, giving rise to Chant Sahaja as part of the daily program at Monte Sahaja.
Master's grace to you and see you on the screen!
With love,
Mooji TV team