Monte Sahaja—Centre for Self-Realisation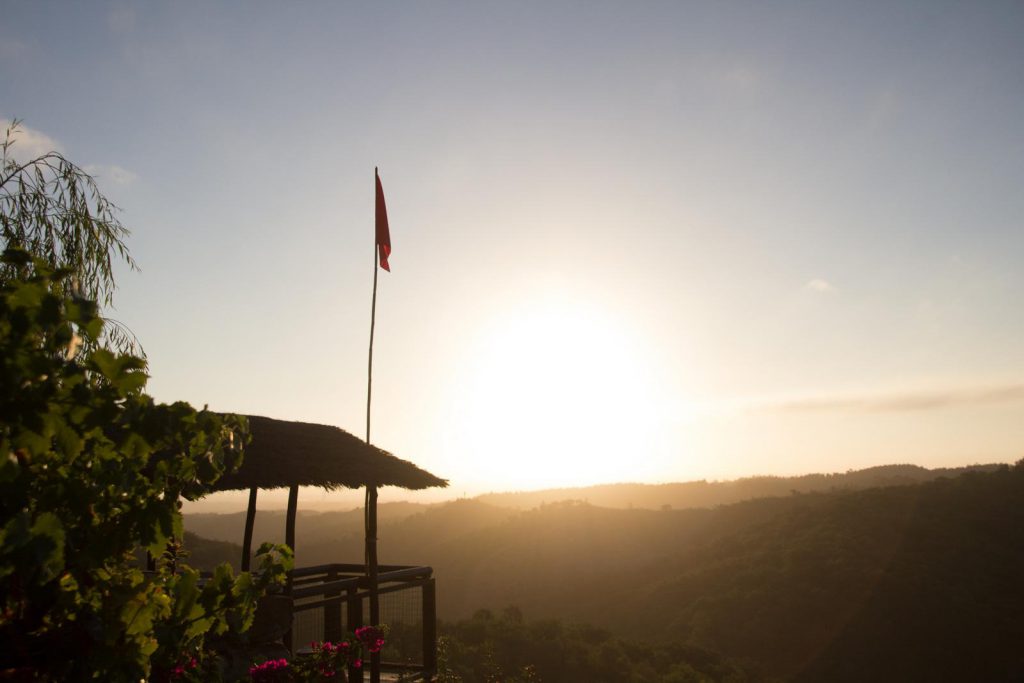 Recently, Moojibaba shared that he wishes Monte Sahaja to be known as Monte Sahaja Centre for Self-Realisation. This brought a striking clarity to the work that he is doing and the core of all that unfolds in Monte Sahaja. The resident sangha immediately resonated with and embraced this.

Monte Sahaja is the embodiment of Moojibaba's teachings and presence. Since its birth in 2010, it continues to flourish as a bedrock for earnest seekers wishing to immerse themselves deeply in Moojibaba's pointings. It is a spiritual environment charged with a natural sense of inner spaciousness, a tangible peace, a kind of mystical sweetness and love.

Monte Sahaja is a field of pure consciousness-Awareness. The word Sahaja is a Sanskrit term, meaning the natural state of Being. Those who visit often share that they feel as though they have stepped into a field of 'innerness', an effortless feeling of pure presence, harmony and grace. This is an unusual phenomenon that often surprises newcomers; however, it is a common experience for the many who spend time on the land.

The heartbeat of Monte Sahaja is Self-realisation. This is Moojibaba's single focus—his heart-work and joy. Occasionally, people curious to know what is happening on the land ask, 'What kind of place is this? Is it a monastery, a temple, a place of worship, an ashram or a place for meditation and yoga?' For quite some time, the term ashram was felt to be the closest description of Monte Sahaja, due to our spiritual connection with India. Mooji's own master is Papaji, the revered Indian sage. Mooji also would frequently travel to India to share Satsang in response to the requests of his many Indian disciples.

One morning recently, when walking in the forest, the question was asked, 'What is Monte Sahaja about?' Moojibaba spontaneously declared, 'Monte Sahaja is a centre for Self-realisation. Nothing else.' From then on, upon recognising the clarity of this statement, we at Monte Sahaja embraced this new title of Centre for Self-Realisation. This change in terminology has brought a renewed focus and vigour for the high opportunity that Monte Sahaja offers, and itself dispels any ambiguity or misconceptions about Monte Sahaja and Moojibaba's work.

We are pleased to share this update about Monte Sahaja—Centre for Self-Realisation with our friends and sangha worldwide. As Moojibaba continues to emphasise, Sahaja is not merely a physical place but a deep inner recognition inside one's own Being.