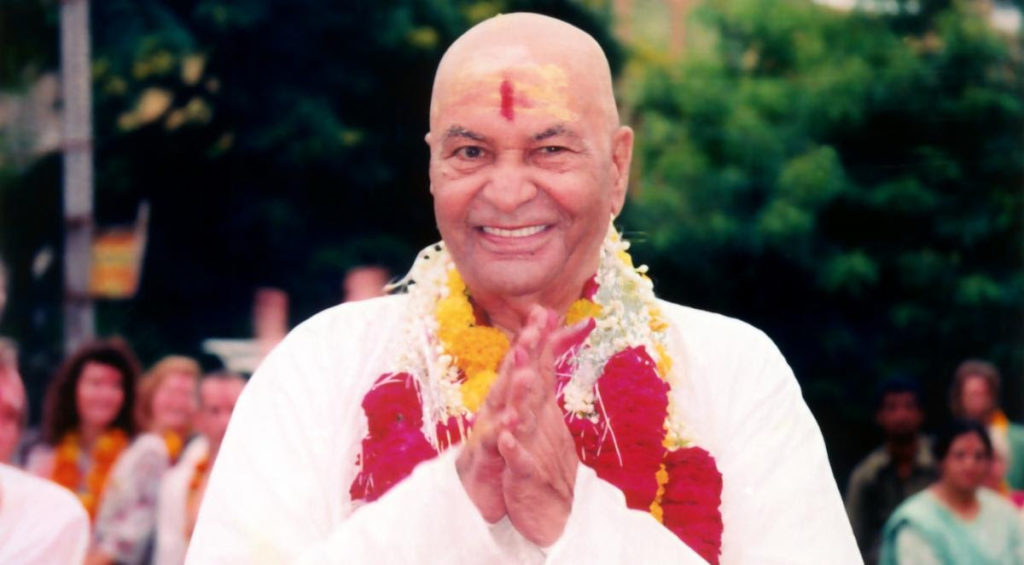 "I myself must give the highest honour and reverence to Satguru Papaji.
Were it not for Papaji, none of us would be here right now.
The Sangha of Monte Sahaja and the wider Sangha that is spread
around the world, we are all children of Papaji. Mighty Satguru!
It was by Grace and destiny that somehow,
unbeknown to me at the time, my steps were being drawn,
that these feet would take this head to this Master's feet."

~ Moojibaba
Today, October 13, is Papaji Jayanti, the birthday of Sri HWL Poonja — Papaji — most beloved Master of Moojibaba and one of the greatest and most revered sages of our time.
We give thanks for our divine fortune to meet you through our Master, Moojibaba—to meet and merge in the same pure awareness, wisdom and light of the Supreme Self.
Eternal gratitude and veneration to you, beloved Papaji.
~~~
In celebration of this auspicious day, we are delighted to share We Take Papaji's Darshan Today—Silent Sitting with Moojibaba which took place in the morning and Bhajans with Jai Sahaja!
Jai Papaji!
WE TAKE PAPAJI'S DARSHAN TODAY — SILENT SITTING with MOOJI

BHAJANS with JAI SAHAJA! (concert begins at 16:35)