Concert & New Music Album ~ Amen by Omkara & Gotama

Amen is a profoundly moving call to discover and rest in the silence of our Heart. These powerful yet serene songs are inspired by universal prayers to God—the Supreme Being. We are taken on a soaring journey, evoking a subtle remembering and awakening of our deeper Truth.
Inspired by the emotive force and sincerity of the prayers in The Mala of God, chords and melodies spontaneously arose for Omkara and Gotama, echoing the deep mood the prayers evoked within them. Accompanied by Gotama's masterful piano harmonies, these uplifting prayers are spoken by Mooji, soulfully sung by Omkara, and joined by cello, violin, percussion and duduk.
Amen shares spoken prayers by Mooji on most tracks, and also comes with a beautiful 27-page booklet featuring Mooji's calligraphy, artwork and powerful written prayers.
Find out more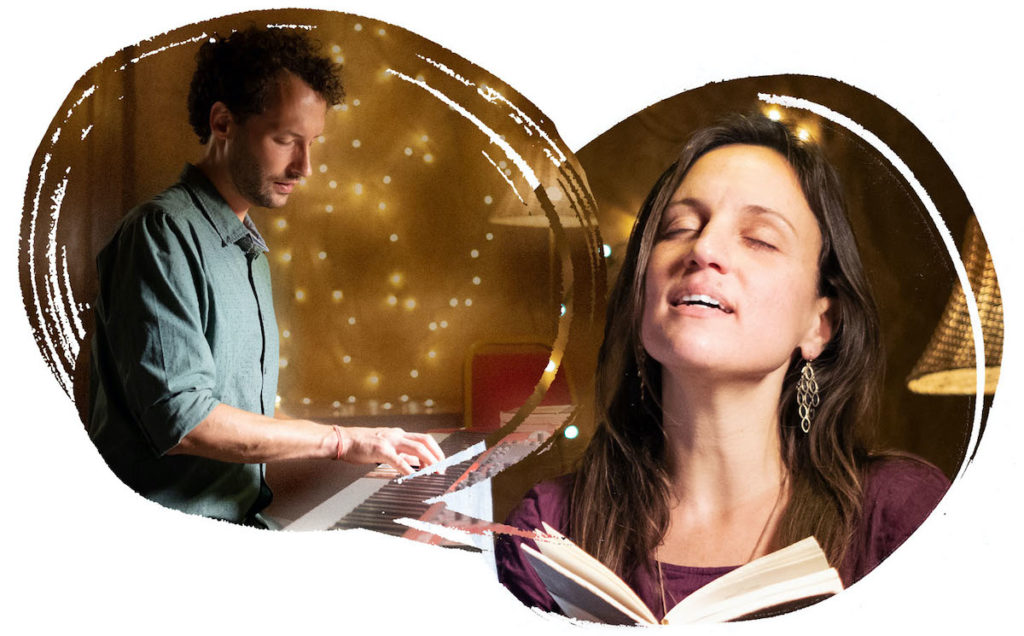 ~ Prayerful songs inspired by The Mala of God by Mooji ~
Sunday, 13 December at 15:30 (Lisbon time)
on the 'Live' tab on Sahaja Express.
Find out more
"Prayer is food for the soul.
It introduces us to the
living presence of God inside our Being.
Prayer is the language of the Heart
—the way into true life.
Be reminded of this."
~ Mooji