Shunyam ~ New Music Album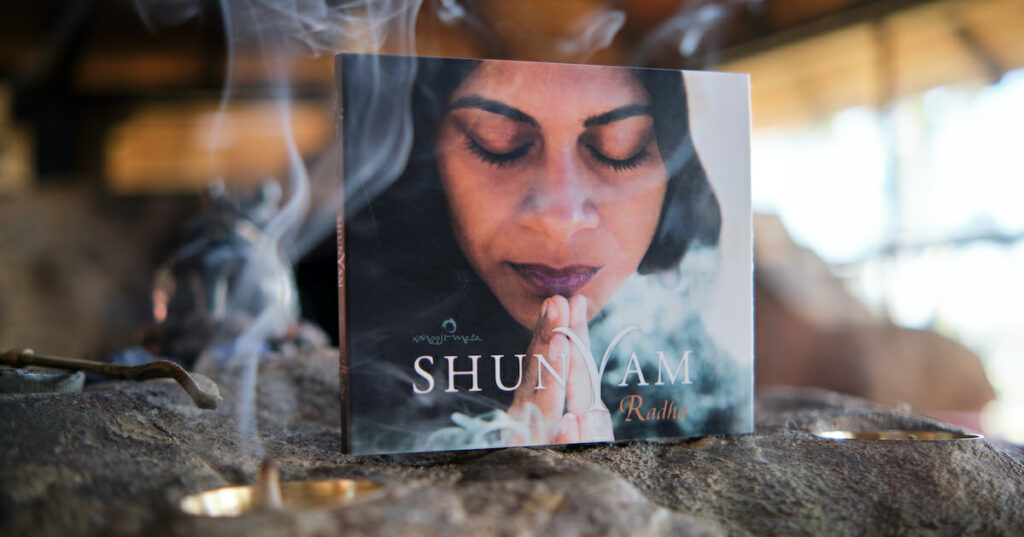 Shunyam is a beautiful new music offering, a collection of renditions of some of the most loved and well-known songs and chants of India, sung by Radha.
The meaning of Shunyam is divine emptiness, or zero, and Radha's voice is a pure reflection of this, carrying a mystical and angelic quality that arises from stillness and brings one to stillness.
These eight songs feature arrangements with flute, duduk, cello, violin, piano and guitar combined with these ancient melodies and chants, and are a delight for both the western and eastern ear. Shunyam is sublimely pure, effortlessly captivating and opens a doorway to one's very own Heart.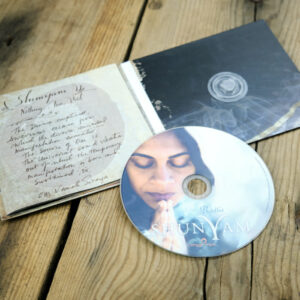 Shunyam is available as a downloadable and physical album in the Mooji Sangha Shop with a beautiful lyrics booklet featuring Mooji's handwriting, stunning imagery and the translation of these chants.
You can also find this album on Spotify, iTunes, Amazon and other major retailers and streaming services.
Here is a beautiful short music video of the song Twameva Mata Cha Pita Twameva from the album.
You can listen to more samples of Shunyam on the Mooji Sangha Shop.