Merry Christmas & Happy New Year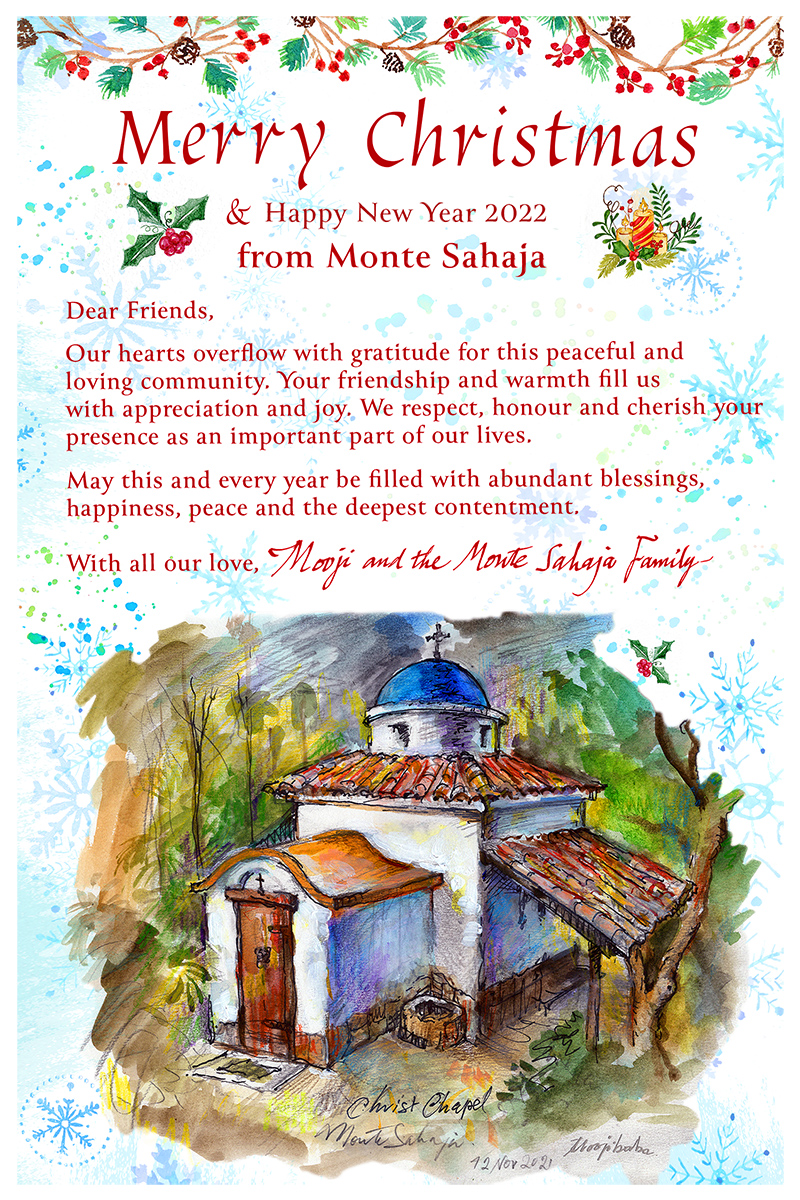 Dear Friends,
Our hearts overflow with gratitude for this peaceful and loving community. Your friendship and warmth fill us with appreciation and joy. We respect, honour and cherish your presence as an important part of our lives.
May this and every year be filled with abundant blessings, happiness, peace and the deepest contentment.
With all our love,
Mooji and the Monte Sahaja Family