Song of Gratitude ~ A Tribute to Moojibaba
On this auspicious Guru Purnima day, we are very happy to share this inspiring and touching music video in honour of our beloved spiritual master, our Gurudev, Moojibaba.

Guru Purnima is celebrated around the world in gratitude for the presence of the Guru in our lives and we embrace this day to acknowledge the great blessing of walking alongside Moojibaba in this lifetime. The word 'Guru' has Sanskrit origins, meaning 'the dispeller of darkness', and such a one is a light unto this world. It is through the Guru's wisdom and Grace that the light of our true Self is revealed within us.
In this video, more than fifty sangha musicians from all around the world have come together to express their love and gratitude for Moojibaba. With music styles spanning the globe—flavours of reggae, rap, pop, rock, instrumental, flamenco, singer-songwriter, acoustic, soul and traditional Indian—each musician composed and recorded a unique piece of music. The resulting 270 music track layers were artfully woven together in Monte Sahaja over a period of several months, and then combined with precious archival footage of each musician with Moojibaba—forming this tapestry of love called, Song of Gratitude.
"Guruji, we thank you for your Grace, unconditional love,
and for the pointing that reveals our true and unchanging nature
—the source of peace, joy and love. We love you"
~ Your Sangha
'Gurudev', which is sung throughout, is a traditional way of addressing one's spiritual teacher or guru. While various translations exist, for us the true depth and meaning is that it is through Moojibaba's profound presence and teachings that the pure light of consciousness we see in him is revealed to be our very own Self.
You can find out more about Song of Gratitude here

Blessed Guru Purnima Day! A Special Message from Moojibaba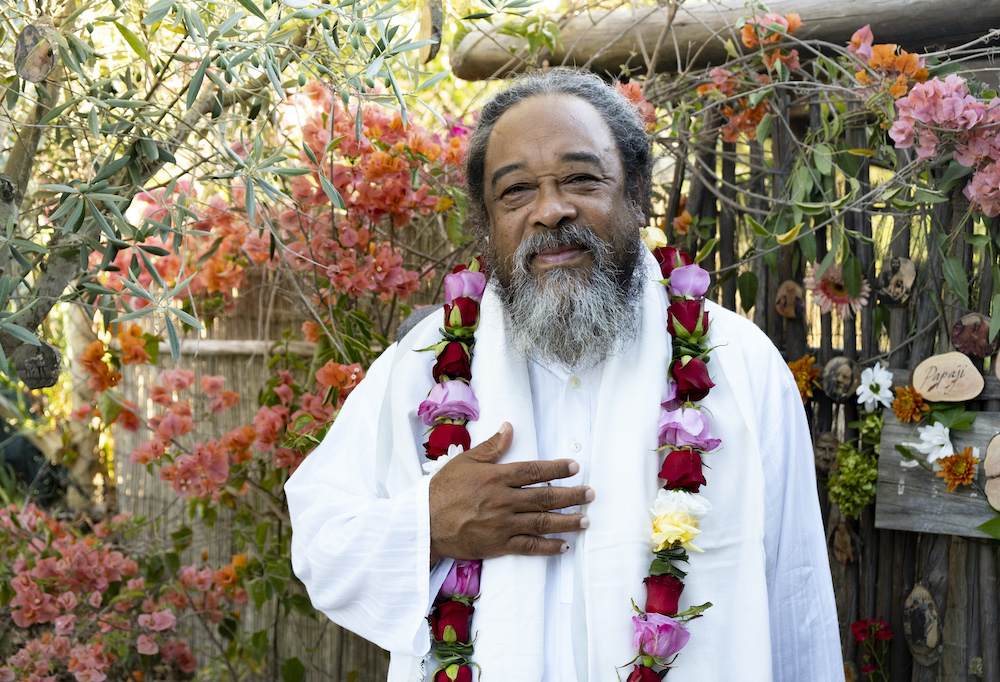 Jai Gurudev, praises to the Supreme!